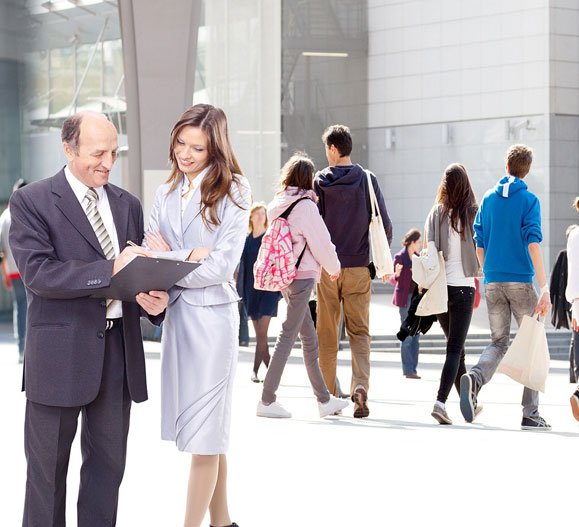 About Speed Step
Speed Step IT solutions for fashion companies has been offering innovative software solutions for over 20+ years as a partner to the fashion and textile industries.


We have a team of experienced and talented employees with a broad range of experience, who specialize in new problem solutions for the textile and clothing industry every day.


Your goal is our goal
Our vision is to help clients with their daily work with our latest products in maximizing their business productivity. Our solutions enable the businesses to use their resources sustainably and efficiently. In addition, our products help to avoid errors and improve the quality of the products as well as the entire business processes. We bring continuous and optimum company growth.
OUR SUCCESS STORY
Our CEO Mr. Armin Ackermann founded the company in 1995. Our solutions for Garments design were an instant success. Together with our customers, we have developed other innovative software solutions, such as the applications for
Product lifecycle management
,
supply chain management
,
inspection management
and
social compliance management
, which solves the problems of the fashion industry. This is how the product portfolio, which has become a multifaceted product, has now been developed, which covers the entire product life cycle.
Our strength is the Knowledge of the special processes and requirements of the fashion and textile industry down to the last detail. Our great potential lies in the enormous know-how of the development and business processes of fashion and textile industry. With knowledge and experience, we have been helping our customers worldwide to increase their sales and improve their business processes since 1995.


With the cooperation of our customers, we provided the solution for every challenge of the textile and clothing industry.
Our solutions are used by top fashion companies successfully and we work with more than 250 customers worldwide. A team of more than 100 employees in our branches in Germany and India deals with the current requirements of this multi-faceted industry on a daily basis. This continuous development guarantees you a high degree of future-oriented solutions that covers all necessary processes bottlenecks.


Customer proximity is our best practice formula and we offer our customers a strategic and close partnership. Our team of IT and fashion experts will assist you with the introduction of our software solutions and provide you with advice and assistance in daily operation.


Our solutions cover the processes from collection planning, product development, sourcing and procurement, quality assurance to delivery control. In all processes, our solutions guarantee an optimum degree of transparency. With our fully integrated supply chain management platform, customer can integrate their process partners into the processes.
OUR LEADERSHIP
Armin Ackermann has over 25 years of experience in the Fashion industry, predominantly in product design and development.
COO - India Operation
Surendran Babu
Surendran Babu has over 17 years of experience in the Fashion industry product development, he manages the Speed Step India operation from 2006