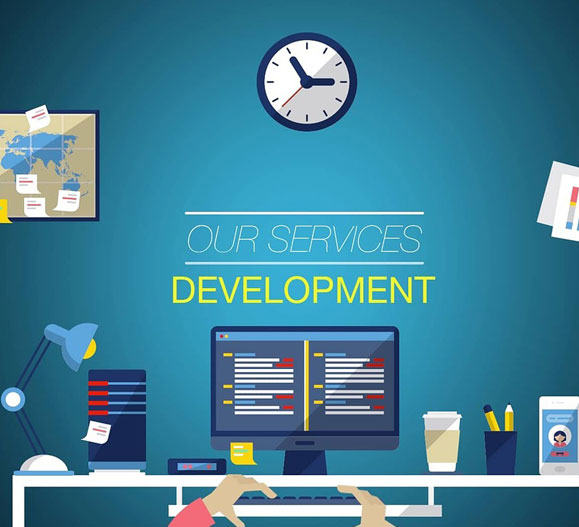 OUR RANGE OF SERVICES
The requirements of the textile and garment industry are diverse and varied. To address this situation Speed Step offers tailor-made, innovative solutions for all these different needs. For example, map the complete product lifecycle, control schedules and resources to optimize your processes and reduce costs.
In order to offer our customers high flexibility, our solutions are modular and preconfigured according to different requirement profiles. This concept guarantees a short implementation cycle. Our solutions can be installed in a traditional network environment or in a cloud. In addition, we offer the possibility of individual interfaces to other systems to create an even more efficient work process.
In addition to these standardized solutions, we offer to develop individual process solutions, modules and complete solutions, such as mobile applications.
Support and Training
Speed Step offers a comprehensive service concept and support after implementation. During the implementation phase, our fashion expert team supports in setting up the application and the interfaces. The optimal process integration is set up together with the users. Our training concepts support the introduction of our applications and a high satisfaction of the employees in daily work.
After completion of the implementation, will get support for questions during ongoing operation. An international service center is available for our worldwide partners. We offer our customers a software service that keeps the application up-to-date and guarantees a high level of security and return on investment.
OUR SUPPORT
Help line
We support for all our software products. Our helpline will assist you whenever any problems or questions concerning our software solutions should occur.
Training
"To create understanding for a solution, training is essential." Employees are the most precious items in a company. In the long term, no success can be achieved without their effort and knowledge.
Knowledge database
We offer a knowledge database free of charge and via the internet for all our customers. High quality and reliability 24 hours a day, seven days a week.
Product support
You won't be alone, while introducing our products in your company, using our products and while integrating our products in your individual IT-structure.
Software updates
In cooperation with our customers we constantly develop our software solutions. We offer you software updates with resonable price.
Customization
We also realize your personal needs and wishes which you require of a software solution. Please feel free to contact us and we will adjust our software solutions to your workflow!